Standard Racks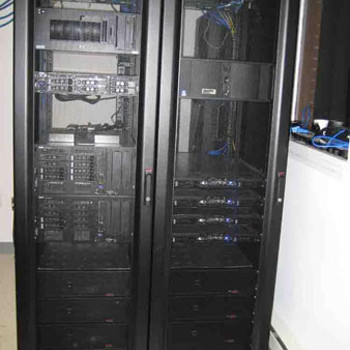 Storing all equipment in a secure physical location is crucial, and that is exactly what we provide at STF Consulting. We commonly use these racks with sliding rails for easier service and minimal risk of damage.
From Cluttered to Organized
Before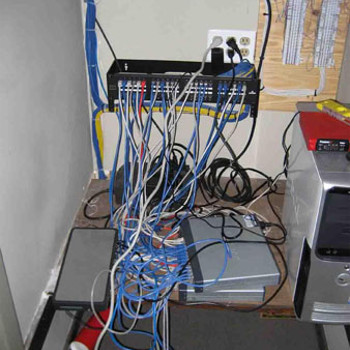 After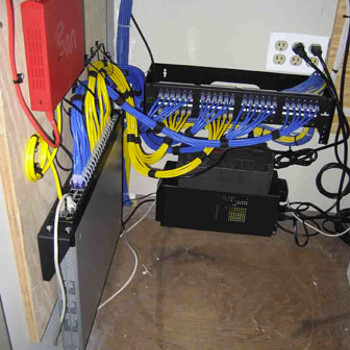 Before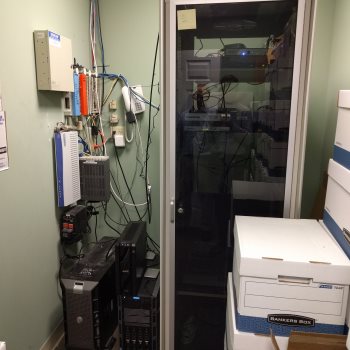 After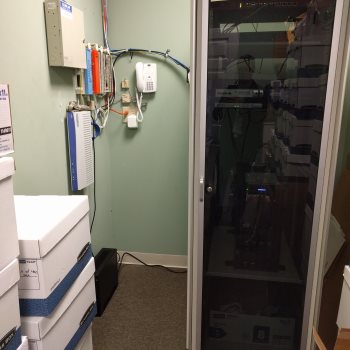 STF Consulting technicians replaced the two switches with a single managed Gigabit switch and the outdated patch cables with new ones. They also secured and bundled the cabling structure for easier troubleshooting and to prevent cables from accidentally getting unplugged.
Streamlined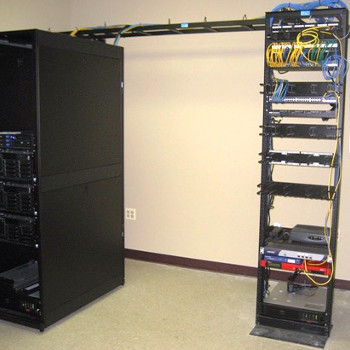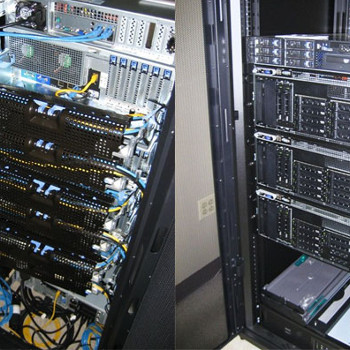 These photos were taken after the project was completed where we were able to streamline our client's cabling infrastructure from 12 servers down to only 3.
Functional and Easy-to-use
Our engineers set up these two servers and their battery backup units, and mounted them on a half-height equipment rack. They placed the servers on rail kits so they can easily slide out during servicing, eliminating the need to disconnect cables.
For Business Continuity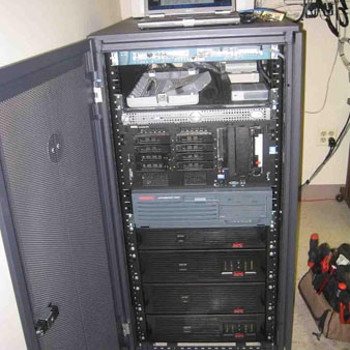 We specialize in organizing half-height racks to hold servers, APC batteries, and, in this case, a Cisco router, which are all required to continue running during power cuts.
Handy Features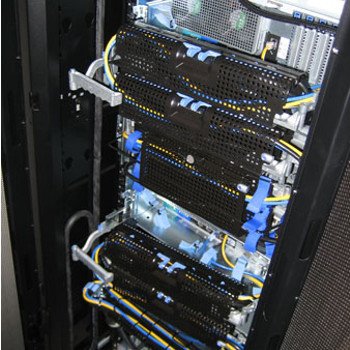 Depending on your needs, we can provide cable management arms to separate the cabling for each server. It enables the server to slide in and out of the rack so technicians won't have to worry about disconnecting or snagging anything during service.
Efficient Layout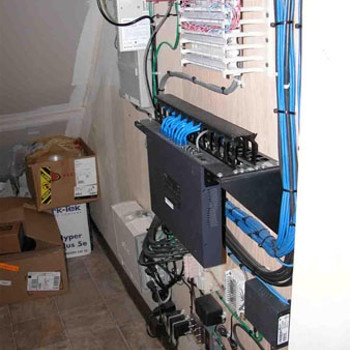 STF Consulting built this closet from the ground up. We secured the equipment to the wall, including all the cables, to prevent accidental unplugging and reduce the chances of damage. This layout is designed to make the troubleshooting process easier and improve its overall heat management.
Upgraded Equipment
Before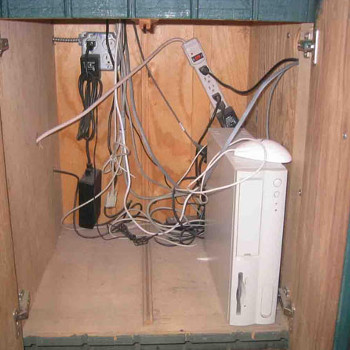 After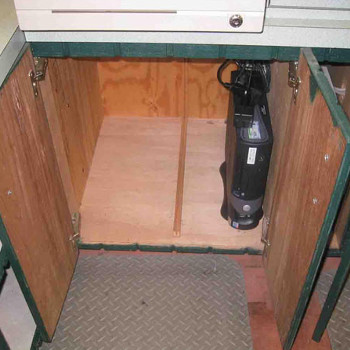 For this project, we replaced our client's generic white box computer hardware with a name-brand machine. We also reworked the scrambled cables to ease the stress on the connections that were causing recurring network issues. And because they experience power fluctuations, we added a battery backup unit to prevent downtime.
Detangling Cables
Before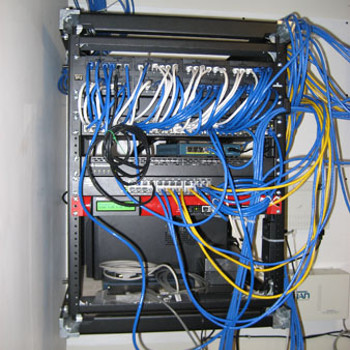 After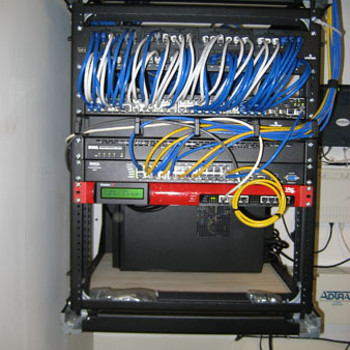 Our technicians reorganized this client's equipment rack, with cables that were at risk of accidentally unplugging or becoming damaged over time.
Rack-Based Solutions
Before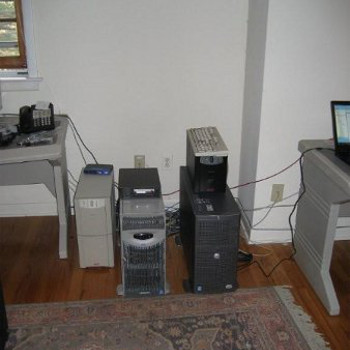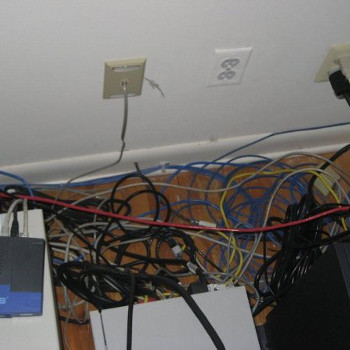 After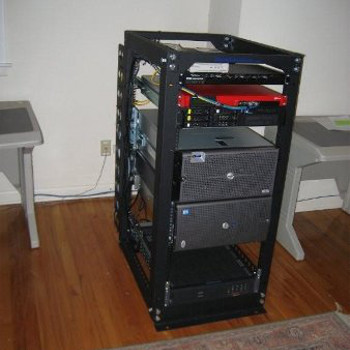 Before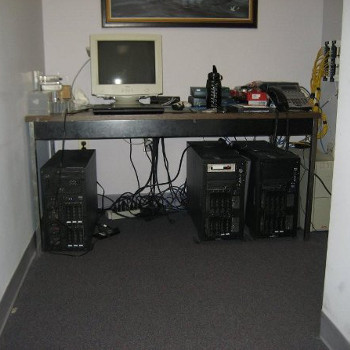 After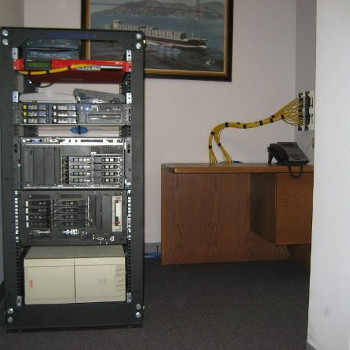 These projects involved network conversions to rack-based solutions that save physical space, are far easier to service, and provide a cleaner layout without any tangled wires.
Taming Wires
Before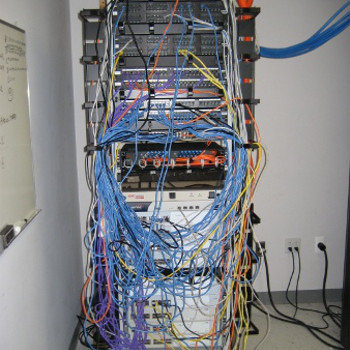 After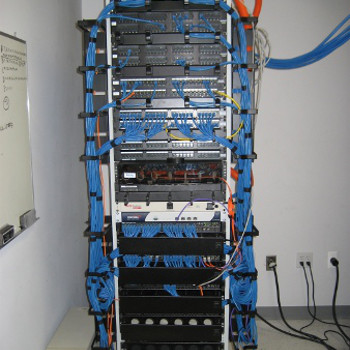 With cable management, our client's untamed wiring is now more traceable from source to destination, enabling easier service and eliminating the risk of equipment damage.
Rack-Mounted Configuration
Before
After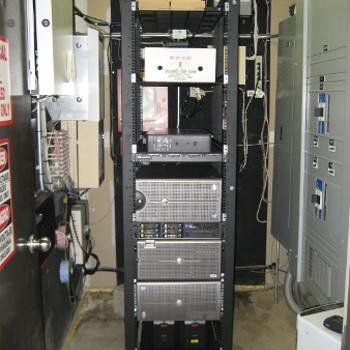 Complete Overhauls
Before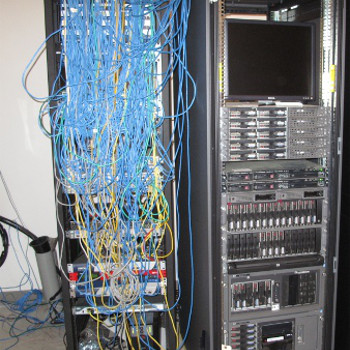 After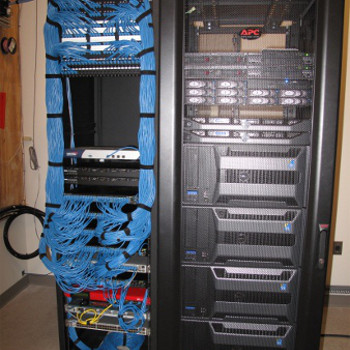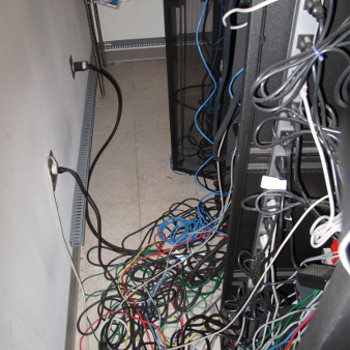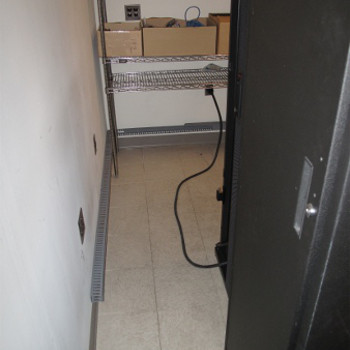 One of our clients needed a complete overhaul of their network so we replaced all their core infrastructure. The newly implemented configuration allows quicker troubleshooting, enables complete visibility of their equipment, and reduces the possibility of accidentally disconnecting wires during service. The servers themselves can be pulled in and out on rails so there is no need to turn off equipment or disconnect cables before servicing.
Reducing Electricity Consumption
Before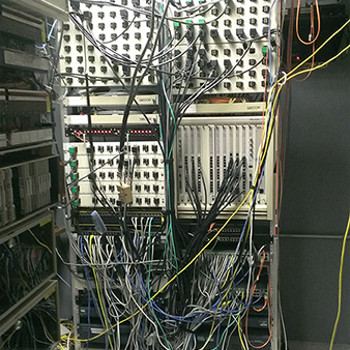 After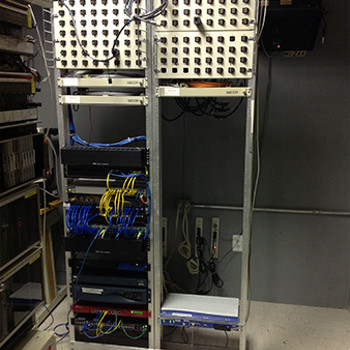 For this project, we started by removing the client's legacy equipment and installing shorter patch cords to lower electricity consumption and prevent trip hazards during service. We also color-coded the cords to distinguish the types of connections and visually map them out without having to trace them.